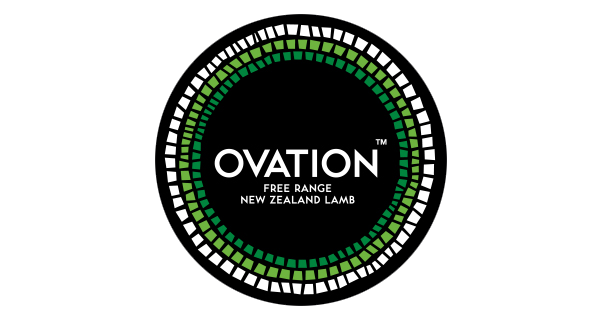 What makes Ovation Lamb special? The answer is: 'Passion for Tenderness'. Ovation lamb
is flavourful and tender. Ovation is able to guarantee continuity of fresh products.
Ovation Lamb comes from New Zealand ranches located on the country's North Island, where the grass-fed lambs can graze and move about freely in a temperate climate and in a natural environment. The selected Ovation ranches must comply with strict requirements in terms of animal welfare and natural nutrition. This makes Ovation free-range lamb so special.
Ovation was founded in the mid-1980s. Ovation free- range lambs are bred at family-run ranches that have plenty of large grass fields and extensive mountains. Ovation ranchers are subjected to strict selection criteria. One of the most important aspects for this is for the animals to be raised in a free-range environment. Ovation ranchers must also comply with international requirements in the area of animal welfare and possess solid knowledge of natural systems for animal raising. All of this is thoroughly tracked with the Ovation grass-fed and free-range quality assurance programme.
Ovation also has its own mutton line under the Kiwi brand. All Ovation meats are HACCP-produced and stem from two state-of-the-art slaughterhouses located on the North Island. These slaughterhouses are under the full control of the New Zealand Ministry of Primary Industries. Ovation free-range lamb is exported to some 50 countries worldwide.